Enhance Your Litigation Strategies with Kim Document
Watch this on-demand ILTA webinar and learn how to standardize your litigation processes with Kim Document. Discover the game-changing benefits for depositions, site inspections, and expert witness reports, to name a few.
In this webinar we cover the following:
Mitigate risk: Streamline processes, identify risks early on, and ensure consistent defense strategies.
Standardize processes: Improve data quality and enhance information across cases with consistent and standardized tasks.
Collect data easily: Efficiently collect critical litigation data using web-based forms powered by Kim Document.
Reduce rekeying: Experience the efficiency of reusable data formats.
Stay ahead of the curve and unlock the potential of technology in litigation.
Elevate your legal practice!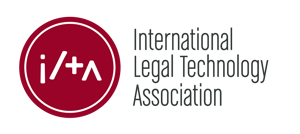 Kenneth Jones
Ken (COO at Xerdict) will talk about the benefits of standardizing the way information is captured in litigation for depositions, site inspections and expert witness reports (to name a few).
George Steven
George (Pre-Sales at Kim and formerly Managing Consultant at Norton Rose Fulbright) will showcase Kim's newly created corporate defense litigation package, which assists attorneys in expediting litigation outcomes, increasing productivity and maximizing value.